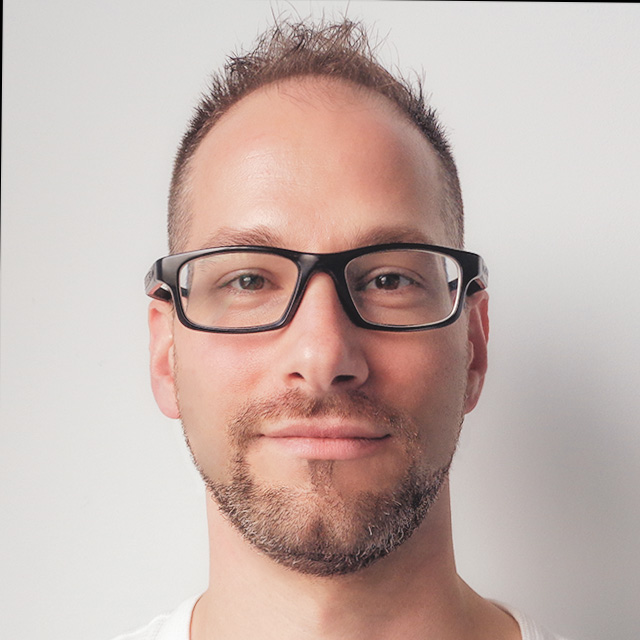 I'm a tech lead and software architect with 15+ years of experience.

I believe that creating a software solution is a journey through self-reflection and fine art.
skills
Expert

AWS, event-driven architectures, microservices, ESNext/TypeScript, Node, Kafka

Experienced in

solution architecture, Java, Python, people and organization development, resource management, presales, discovery
about me
I'm interested in cloud technologies and serverless/event-driven architectures; I'm constantly expanding my technical skills to broaden my tools and mindset. Designing and building scalable and evolvable foundations for my clients and teams is a daily task.
I put great effort into solution simplicity, aesthetics and quality, whether it is about UI/UX, a complete enterprise solution, or just a fewliner script. I just love to do development, POCs as I am delighted to design, build and maintain evolvable architectures, and services or dig deep into the unknown, it is all the same for me.
I'm a people developer: I eagerly look for and identify improvement factors, care about the progress and well-being of my colleagues, and actively participate both in the technical and soft-skill aspects of their professional development.
last 5 books I read
Neal Ford — Software Architecture: The Hard Parts
György Bánki — The Most Awesome Book About Narcissism
Amazon — AWS Well-Architected Framework
Eric Berne — Games People Play
Jordan B. Peterson — 12 Rules for Life
experience
Software Architect,
Department Head

EPAM Systems | 2023-

Lead Software Engineer,
Resource Manager

EPAM Systems | 2019-2022

Tech lead on several projects for Fortune 500 companies, specializing in cloud technologies and serverless event-driven architectures.

Software Architect,
Web Technologies Specialist

CAS Software | 2015-2019

Researching and developing proofs-of-concept solutions in next-gen web technologies.

Keywords: continuous migration, progressive web apps, multiplatform web/mobile development, real-time messaging, integration for legacy and state of the art systems, microservices.

Software Architect

Optin | 2012-2015

Enjoying the renaissance of information technology. Keywords: sensor meshes, distributed event logging, energy efficiency, smart home, embedded systems, surveillance, vehicle tracking and security.

Development Lead

RIK Zrt. | 2010-2012

I was the best boy (development head, architecture designer, systems operator) on a multi-purpose tracking, optimizing and supervisioning logistics project. Highlights: systems design, architecture, Java Enterprise, PostgreSQL, RHEL.

Web developer madman

Wondeer | 2007-2010

It was a social music concept project I worked on with the best pro buddy of mine. During these two years I've experienced the hell of cross-browser compliance, the brilliance of the jQuery API and I optimized our JavaScript codebase to the limits. Pure DHTML magic with a smack of ASP.NET and Mono/C# running in the clouds of Amazon! The happy hacking years, you know.

Full-stack developer,
System Administrator

University of Szeged | 2006-2010

Running all kind of Linux boxes (from low-end, buggy PC servers to über HP blades) over the university network, serving Samba, Active Directory, LDAP, Apache, various SQL servers and (of course) tons of scripting.

In the Department of Applied Informatics I coded loads of C/C++ (optimization algorithms), Java (desktop applications) and did webdeveloper duties (*Wiki, WordPress, Drupal), Visual Studio .NET, MSSQL, Mono/C#, ASP.NET and who knows what else.

In the Department of Software Engineering I worked in the wireless lab on a custom wireless mesh, programming Linksys devices, building custom OpenWRT firmware, programming the Linux IPv4 / IPv6 stack, building experimental networks, configuring active network devices, doing system integration between local companies. Nice times.